Can you go to The Island of the Dolls?
The Island of the Dolls can be found in the Xochimilco canals, about 28 km south of Mexico City. If you want to go there you need to know that it is not particularly easy to reach the island.
The best bet is to take a ferry from Embarcadero Cuemanco or from Embarcadero Fernando Celada. The duration of the trip will vary depending on what boat you take.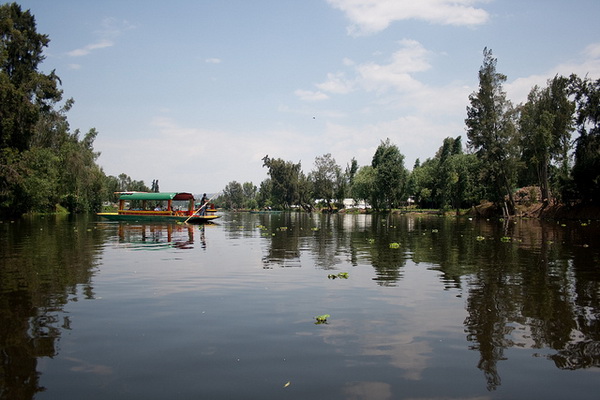 Getting to the island
The trip might be around 3-4 hours if you wish to visit the canals as well, so make sure you have enough time to properly visit the island and the beautiful surrounding canals.
If you take a trajinera directly to the island, the trip shouldn't last a lot more than two hours depending on your departure point.
Please note that the major boats do not have the Isla de las Munecas on their itinerary and you will need to ask specifically for a boat that will stop there.
The island is not very crowded during weekdays but the canals can get a bit overcrowded during the weekends. You will also find a small bar on the island.
Usually the price of a boat trip is calculated on an hourly rate and it is around 200 pesos or $15.5 USD (as of 2012).
Prices may vary. Be sure to ask in advance how long will you take to reach the island to avoid unpleasant surprises or 6 hour long journeys.
Xochimilco canals are part of the last big lake that remained in this area. Historically, this whole area was surrounded by lakes, and the cities developed on islands.
Such is the case of Tenochtitlan (now Mexico City), which used to be a city on an island and which was at war with the city of Xochimilco. The canals are tranquil during weekdays and are well worth a visit on their own.
You can take a virtual tour of the island of the dolls, watching some documentaries or visit our photos of the island album.