The past few months have been unusual in the life of the island; the silence was even more eerie than usual. No visitors came by due to the travel restrictions imposed by the coronavirus.
The empty island and the degrading dolls were left without any visitors in decades but past and future visitors did not forget about the island given the dozens of messages we have received lately.
Some have suggested we create some souvenirs to sell online but that is not possible for us to do logistically. Moreover, our actions are not profit driven, we are simply fans of the Isla de las Munecas.
If fans of the island are keen to wear some Isla de las Munecas memorabilia, they can create any custom designed t-shirt or hat on RushOrderTees and buy it for themselves, like we did for ourselves. Any photos except those of Julian on this website can be used for creating any shirt hoodie or hat of your liking.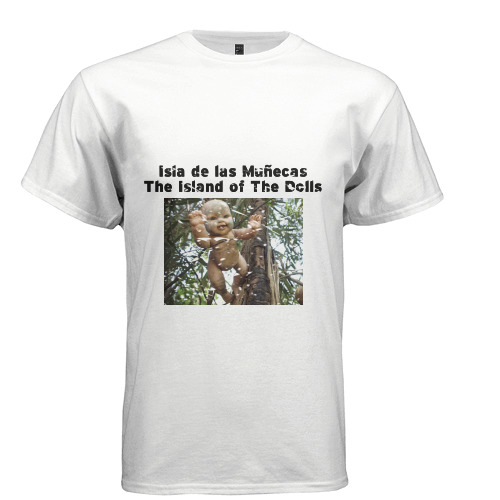 We hope to have inspired you with some ideas and we can't wait to meet our future visitors once travel restrictions are lifted and it is yet again safe to travel!